November 1, 2014 UPDATE


YES, THIS is an ongoing special.
YES, Layaway is an option.


Look around at the world we live in today!
Imagine you are self quarantining at home, due to an Ebola outbreak, with flem spewing neighbors trying to get at your last half eaten jar of peanut butter (after they have had sex one last time...with YOU), but your tightwad ass didn't get one of these crazy good rifles at a stupid good price (with mags included!!)

Yeah, that would suck, wouldn't it?



These are hand built, the LOW price is because under this deal we are NOT paying a parts mark-up,
we are ONLY paying a small Build Fee Profit to the supplier.
The receivers are PREMIUM Level Aero Precision lowers and uppers
(Forged) and even the action springs are higher strength than most companies use.
These are not some cobbled together ItchyPussy brand crap with bottom of the barrel parts kits.
...these WarRifles member rifles are ALL NEW and Mil-Spec!
Comes with a new 30rd PMag
OR...a 20 or 10 rounder for those of you in States with 20 or 10 round max limits.
* (time to move away from there)
Many upgrades available. Chop, Chop - come and get one ASAP.

Here is one of mine with several upgrades added!
Beautiful!!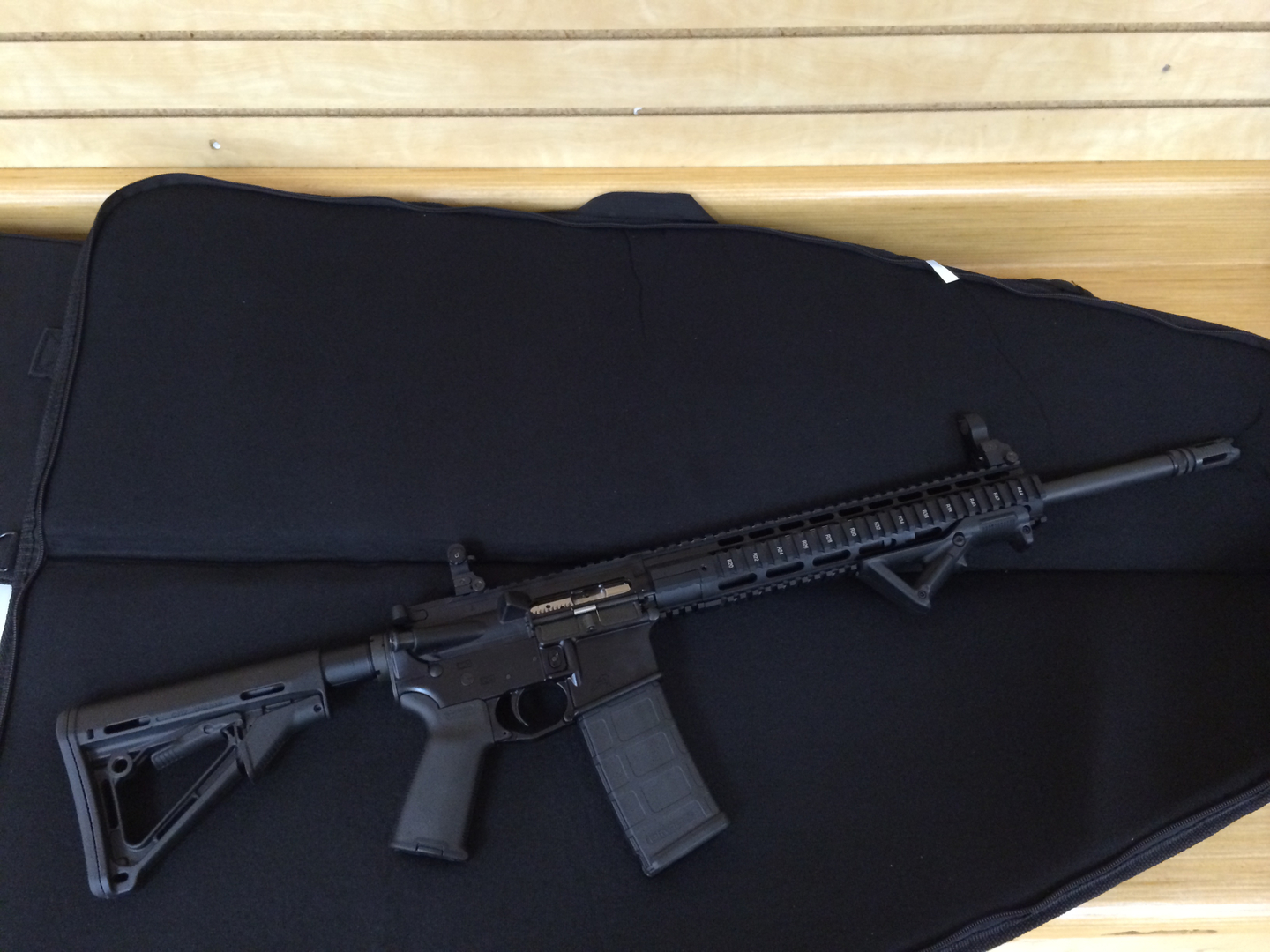 Available Upgrades:

* MOE stock set with the CTR buttstock upgrade (as shown in the image above), which has a secondary tensioner, so the buttstock has zero play, when extended.
* MOE stock set with standard (non-CTR) stock set.
* MOE brand flip sights, polymer or steel versions.
* MOE angled grip, as shown above on mine OR the vertical hand grip version.
* Samson brand (Mil-Spec .Gov supplier) all metal flip sights (both standard style or H&K style) front sight are offered.
* Polished nickel-boron Particle Tested Bolt Carrier Group.....the $599.00 Basic Rifle comes with the same type BCG group, but is carbon steel/non-polished, non-nickel boron.
* Single or multi-point slings are available, so are specific attachment styles.
* Many front rail systems, one of which is shown on my rifle above - which is a 12 incher with a gabillion attachment points.
* Trigger job (a very good one), my rifles break like glass at around 3.5-4lbs.
* Optics? sure, ask me about which you would want for your rifle.
* Dynamic Entry flash hider (as shown in the image above) which allows you to make a contact shot without blowing crap back into your barrel, as in placed against a door or object, when fired.
- Standard rifle comes with a standard mil-spec birdcage, without muzzle relief cuts.
* Want an 18 or 20 inch barrel instead of a 16 incher? Sure, just let Daddy know.
* Want an Extended charging handle tab, bolt release, mag release? - just ask.
* New Allen or Bulldog carry case with mag holder pouches - in which to have your new rifle shipped
(suggested you do so.)...also at cost!

The ONLY catch is:
If you put your rifle on Layaway and at the time you get the rest of your money in 'accessories prices have changed' you either pay the increase OR get credit back on the difference, if we get a better price on that accessory, due to bulk purchase or 'not yet known' supplier specials. The price of the base rifle is firm, so don't confuse this as an excuse to hold off. Any increase or credit back will be minimal and is in reference only to accessories.
Rifle will ship from the builder (FFL) to your FFL Dealer. All crazy State & Federal rules apply.

Now, here is the good news:
IF you can only swing the standard rifle now - you can buy most of these upgrades later (obviously not the barrel) and still get the 'bought all at once' price.
It is insanity not to get one, the only way this could be a better deal is if I gave you the damn thing!

Contact me by simply clicking on my Briansammo username (above my John Wayne avatar) and selecting the send message option from the pull down menu that will appear.